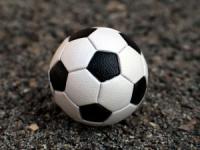 Sir Bobby Charlton talks at length about the Chelsea v Manchester United and European Champions League Final on Laureus TV.
England and Manchester United football legend Sir Bobby Charlton, a member of the Laureus World Sports Academy, has given a full interview ahead of the European Champions League Final. The full videocast and transcript can be found at www.laureus.com.
Among Sir Bobby's comments are:
• On Cristiano Ronaldo: "If Ronaldo scores in the Champions League Final and we are able to win, I think he'll be hailed as one of the best footballers we've ever seen He has a vision and a drive. He knows he's a good player. Maybe he thinks he's the best player…and maybe he is. It will be interesting to see how Chelsea try to hold him."
• On Sir Alex Ferguson: "He's just as smart and as sharp as he's ever been as a football manager. For him it's always the new challenger. New money coming in – Russian money to Chelsea, Thai money, American money. They're investing in our game here and it's changing all the time, but he's ready for them."
• On Champions League Final: "There will be goals. Each side has a healthy respect for each other and will know that if they make a mistake or have a lapse of concentration that it will disastrous. Both teams will be going for it. It should be sensational."
• On Munich: "There is a bit of emotion for Manchester United actually being in the Champions League final on the 50th anniversary when these players died going into Europe, because it was those players pioneering the actual competition that got things going."
Material on the Laureus website is available for media use free of charge provided full credit is given, for example…"Sir Bobby Charlton, speaking on the Laureus website"
Visit www.laureus.com for the full videocast and transcript.
Contact:
Matt Dearden,
Executive Producer,
Laureus TV,
Tel : 020-7514-2865
E-mail: matt.dearden@laureus.com
Website: www.laureus.com