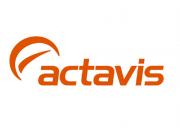 Generic pharmaceuticals company Actavis recently introduced its complete range of skin care products dedicated to dry skin to Romania.
Actavis launched its popular Decubal products for dry skin at a colourful opening ceremony in Romania last month.
The Decubal range comprises 17 products. The products, based on long-term research and clinical testing, are designed to clean and care for the face, body, scalp and hair.
Decubal was developed in collaboration with dermatologists in the Nordic countries and does not contain perfumes or preservatives. The products are suitable for people of all ages, male and female.
The launch event in Romania opened with a short presentation of the brand's history and development, delivered by Martin Reidar, International Business Manager OTC Actavis group, who came to Romania especially for the launch. His introduction was followed by an unconventional presentation of the products by Irina Nicolae, Product Manager Actavis in Romania.
In harmony with the personality of Decubal, the launch event was 'painted' in red and white, the official colours of the brand. Recognised dermatologists, numerous pharmacists and representatives of the media attended the event, where a unique fashion show revealed stylish accessories exclusively created for Decubal by the avant-garde designer Kristina Dragomir, who captured in an inimitable style the dynamism and vivacity of Decubal.
Decubal has already been launched by Actavis in numerous other countries, including Bulgaria, the Baltic States, Portugal and Iceland, as well as in the Scandinavian countries where it has been a well known product range for years.
Actavis is a leading generic pharmaceutical company, with operations in 40 countries and 11,000 employees. The Iceland-based business is best known for tablets, capsules and suspensions, but is rapidly expanding into other areas such as injection drugs and beauty products.
Visit the Actavis website for more information on Decubal skin products.