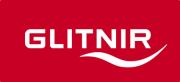 Glitnir has invited the seafood industry to visit the bank´s stand at the European Seafood Exposition to be held in Brussels this week.
The Glitnir Seafood Team, which include representatives from all markets, will be present to discuss business opportunities.
Glitnir is a leading financial partner of the global seafood industry and has a network of industry specialists and corporate financiers in 11 countries around the world.
The European Seafood Exposition is the world's largest seafood event with over 1,600 exhibiting companies from 87 countries and over 16,000 attendees. The Expo will be held in Parc des Expositions on the outskirts of Brussels between April 22nd and 24th.
Glitnir Bank´s annual Leadership Luncheon will also be held in Brussels in connection with the seafood exposition. The guest speaker this year is Wout Dekker, CEO of Nutreco, the largest feed supplier to the global seafood industry.
The luncheon, which is held for the sixth consecutive year, is well regarded and attended by about 100 executives from the global seafood industry.
Glitnir focuses on the seafood industry as one of three global market niches. The bank, with its roots in Iceland and Norway, offers universal financial solutions tailored to the needs of its seafood clients.
The Glitnir stand will be located in Hall 6, Stand Number 935.
For more information on Glitnir and the European Seafood Exposition, contact Glitnir's Seafood Team or visit the Glitnir website at www.glitnirbank.com