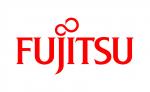 IT services for NI police to be improved in a deal worth £34 million.
Belfast (eNewsWire) 20 February 2008 – The Police Service of Northern Ireland (PSNI) is to streamline its IT services under the directorship of leading European IT services company, Fujitsu Services.
Currently the tasks are outsourced to more than five suppliers, but the agreement will see increased efficiency and cost-cutting which should ultimately benefit police officers on the streets.
Fujitsu will provide management of the PSNI's service desk, fixed line telephony network, data networks, desktop and laptop computer requirements, cameras and applications hosting & support service.
More than 100 specialists will eventually be involved in managing the large network of IT facilities, including 8,000 computers, which help the police force in its daily tasks. The IT team aims to reduce costs and provide better technology usage by the force in a contract that may potentially run for 8 years and be worth more than £100m.
John Tully, head of information and communications for the police said, "The PSNI's ICT systems and services are critical to policing in Northern Ireland and the agreement with Fujitsu will also allow us to work on other more strategic projects. We expect this new contract with Fujitsu to deliver real, tangible benefits to front line police officers."
Eithne Wallis, managing director of Government Business at Fujitsu concluded, "We were selected …due to our ability to work in partnership with the PSNI to provide cost effectiveness, supply a solid approach to contract management and deliver stringent service level requirements."
"Fujitsu has already successfully commenced projects with the Northern Ireland Civil Service and Office Causeway Programme which links six criminal justice organisations. It was also crucial that we could prove we have a successful track record of managing the transition from multiple contracts to a new single IT managed service", she added.
Fujitsu Services is one of the leading IT services companies in Europe and offers IT managed services as part of a wider range of IT solutions.
Visit Fujitsu's website for more information on Fujitsu and IT services.