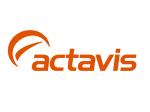 Generic pharmaceutical firm Actavis has significantly increased its capability in producing oncology pharmaceuticals with the purchase of a Pfizer manufacturing site.
Reykjavik (eNewsWire) 28 January 2008 – Actavis, the international generic pharmaceuticals company, has signed an agreement with Pfizer to acquire a manufacturing site specialising in oncology products.
The site, which covers an area of 300,000 square metres, is located in Nerviano, approximately 30km from Milan, and employs around 340 permanent staff.
The generic pharmaceuticals company has also entered into a multi-year agreement with Pfizer for the supply of oncology products.
Robert Wessman, CEO of Actavis said: "This transaction will enable us to meet the exciting growth projections we see for our oncology product portfolio over the coming years. The site is truly world-class, with outstanding facilities and a highly skilled and experienced workforce, and has a proven track record as a supplier of high quality products over many years."
The Nerviano site was originally developed by Farmitalia in 1965 and is approved by the US Food and Drug Administration (FDA), European Union and Japanese regulatory authorities.
Actavis plans to develop new products and transfer existing products into Nerviano over the coming years. The site will work closely with Actavis' Bucharest operation which also develops and manufactures oncology products.
Visit the Actavis corporate website at www.actavis.com for more information on its generic pharmaceuticals.
About Actavis
Actavis is one of the world's leading generic pharmaceutical companies specialising in the development, manufacture and sale of generic pharmaceuticals. Based in Iceland, the company has operations in 40 countries around the world and employs over 11,000 people.
Actavis now has 21 manufacturing sites in 14 countries; Italy, US, UK, Malta, Turkey, Bulgaria, Serbia, Russia, Romania, China, India, Indonesia, Iceland and Norway.
Contact:
Actavis Group
Hjördis Arnadottir
Director, External Communications
Tel: (+354) 535 2300 / 840 7476
E-mail: harnadottir@actavis.com
Any statements contained in this press release that refer to Actavis' estimated or anticipated future results or future activities are forward-looking statements which reflect the Company's current analysis of existing trends, information and plans. These forward-looking statements are subject to a number of risks and uncertainties that could cause actual results to differ materially depending on factors such as the availability of resources, the timing and effect of regulatory actions, the success of new products, the strength of competition, the success of research and development issues, unexpected contract breaches or terminations, exposure to product liability and other lawsuits, the effect of currency fluctuations and other factors.