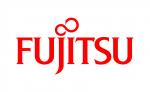 FirstInfo Ltd will replace its existing rail ticketing system with Fujitsu STAR telesales – an integrated rail journey enquirer and ticket issuing system from Fujitsu Services.
London (eNewsWire) 18 January 2008 – The award-winning Fujitsu STAR telesales system will soon provide the ticketing operations for First Great Western, First Scotrail, First Trans-Pennine Express, Hull Trains and other rails services belonging to FirstGroup. They will join seven other rail services which already use the STAR system to better handle customer enquiries and bookings.
FirstInfo, a division of the FirstGroup transport company, is installing STAR telesales in order to improve the speed and efficiency with which enquiries and bookings are handled at its call centres in Plymouth, Fort William and in India. The new system should help telesales staff reduce time on calls by around 30 seconds.
Becky Simpson from FirstInfo said: "The STAR telesales system is fundamental to the improvement of the customer experience when they call us to book tickets or enquire about bookings. It will provide us with the flexibility to optimise the use of our contact centre advisors across all sites – this will ultimately mean that the most accessible, high quality booking service can be delivered to all of FirstInfo's customers choosing to contact us by telephone."
Nick Chisnall, head of the rail business within Fujitsu Services, said that the STAR telesales system was "the premier rail retailing system for the 21st century and is leading the way in improving customer experience in rail at the point of sale."
Fujitsu is one of the most important IT providers for the Association of Train Operating Companies, supporting over 4,000 terminals in stations, booking offices and call centres. The STAR system was selected as the winner in the "Innovation in IT" category in the Rail Industry Innovation Awards In 2005. Fujitsu also developed the Rail Journey Information Service (RJIS), which it operates for the UK rail industry as a whole.
Fujitsu Services is one of the leading IT services companies in Europe and offers Transportation Services and Consulting as part of a wider range of IT solutions.
Visit Fujitsu's website for more information on the Fujitsu STAR telesales system.
Contact:
Graham Goulden
Fujitsu Services
Tel: + 44 (0) 870 234 9568
graham.goulden@uk.fujitsu.com