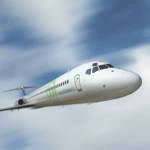 Low fares airline Iceland Express is currently offering flights to Iceland from as low as ₤52 from London, DKK 533 from Copenhagen and €71 from Berlin.
Reykjavik (eNewsWire) 14 January 2008 – For passengers wanting a mid-winter break, Iceland Express is offering a special deal on flights to Reykjavik, Iceland between January 15th and March 15th.
The offer, which starts at midday GMT today, gives passengers a unique opportunity to experience Iceland in mid-winter. Frozen waterfalls, snow-capped mountains and the spectacular Northern Lights are just some of the unique features making Iceland an increasingly popular destination for winter tourists.
Prices are from ₤52, €71 and DKK 533 one way, inclusive of taxes and fees. The number of seats and dates available is limited and the offer closes on January 16th at noon GMT.
To book flights to Reykjavik, Iceland with Iceland Express, visit www.icelandexpress.com