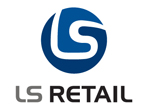 The two large Swedish colour chains Fargtema and Spectrum merged in the spring of 2007 to form the even larger chain Colorama. With this merger, Colorama became the largest supplier of paint in Sweden. With upcoming launches in Norway and Denmark they will have a total of approximately 500 shops and will be Scandinavia's largest chain-supplier of paint.
When Colorama searched for suppliers of a custom-made and reliable business solution, they chose SYSTeam and Bedege. SYSTeam will develop and implement the Microsoft Dynamics NAV system. In order to have the retail side adjusted and have a custom made system to best meet Colorama's needs, Bedege is responsible for the development and implementation of LS Retail, a system especially designed for retail – managing POS, backoffice and head office. LS Retail is fully integrated with Microsoft Dynamics NAV.
"This is one of our greatest contracts ever and we are putting a large amount of resources into this account to ensure its success," says Hakan Ronnberg, Retail Systems manager at Bedege.
The project is being planned and the test phase will start during the summer of 2007. The pilot POS solutions will be put into use no later than September 2007. It is a brand new industry solution for Iron/Construction/Paint that Bedege is developing.
"With the new business solution, we will be able to simplify the chain's business processes and make them more effective in order to strengthen our position with the current competition. This investment is a necessary venture for the future. One key factor during the discussions was that this system can work well at the head office as well as in the shops with complete integration," says Thomas Palsson, IT manager at Colorama.
The Swedish, Danish head office and both countries' shops will use Microsoft Dynamics NAV and LS Retail. If all goes as planned it will involve over 400 POSs with the launch during 2008-2011.
For more information regarding LS Retail, visit www.lsretail.com.