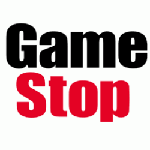 GameStop Europe, part of GameStop, the largest specialist retailer of video games in the world, has selected the LS Retail system to manage its all stores in Europe, Canada and Australia.
The £2 million contract was awarded against stiff competition from a number of US/Global IT vendors, but GameStop chose K3 following the success of the solution in its Irish stores, where Microsoft Dynamics NAV and LS Retail manages the whole product sales cycle, from purchasing to store allocation.
K3 will be installing a Microsoft Dynamics NAV central system covering Inventory Management, Merchandising, Replenishment, Warehousing & Distribution, and Financial Management for these regions and managing the data from thousands of stores.
Ian O'Casey, Director of IT for GameStop International, "We selected K3 because we were impressed by the team they assembled, their insights and the depth of their experience in large scale and complex implementations". With this latest project, we are confirming our faith in K3's solutions and support.
Andy Makeham, CEO, of K3 commented, "This is a prestigious win for K3 and follows the successful installation of Microsoft Dynamics NAV software for GameStop's stores in Ireland. I hope there are future opportunities for us to deepen our relationship with this highly successful retailer."
With Microsoft Dynamics, from K3, GameStop Ireland has increased their stock management efficiency. Currently the company uses Microsoft Dynamics to record and manage the products that it plans to stock, using automatic daily uploads of sales information from its stores. Dynamics automatically calculates how much of each product GameStop needs to purchase, and creates the supply orders. The system then calculates and creates transfers from the central warehouse to the stores. Furthermore, all of this is fully integrated with the financial modules.
About GameStop
Headquartered in Grapevine, TX, GameStop Corp. (NYSE:GME; GME.B) is the world's largest video game and entertainment software retailer. The company operates over 4,600 retail stores across the United States and in fourteen countries worldwide. The company also owns two e-commerce sites, GameStop.com and EBgames.com, and Game Informer® magazine, a leading video and computer game publication. GameStop Corp. sells the most popular new software, hardware and game accessories for the PC and next generation video game systems from Sony, Nintendo, and Microsoft. In addition, the company sells computer and video game magazines and strategy guides, action figures, and other related merchandise.
General information on GameStop Corp. can be obtained at the company's corporate website: http://www.gamestop.com/corporate/.
About K3
As the UK's largest provider of Microsoft Dynamics, K3 provides business software solutions for the retail sector, built around the complete Microsoft technology and LS Retail stack.
As a Gold Level Partner, and with 25 years of experience, K3's implementations employ a structured approach that focuses on delivering unique competitive advantages within an agreed performance structure.
Clients that have enjoyed the benefits of a K3 software solution include:
Adidas, Alliance Pharmacy, American Golf, Booths Supermarkets, Carpetright, Choices UK Plc, Dobbies Garden Centres, Dreams, Gamestation, Gamestop, Lakeland, Leekes, National Gallery Company, Pearsons, Rugby Football Union, Shoon, Space NK.
K3 is part of the K3 Business Technology Group Plc