The digital age continues to push forward the Telco sector with main players starting to utilize the use of digital platforms to continue to grow revenues and become more reactive to their customers. With the need for digital platforms increasing, companies are moving over more rapidly to as-a-service models and developing their cloud tech and use of network, those who fail to do so will miss out.
Enterprises in all sectors are utilizing the cloud, analytics, AI, IoT and 5G to streamline their digital presence and build upon their business models. By expanding their current portfolio, businesses can keep their products and service reactive to the ever-changing customer needs and develop a unique digital ecosystem quicker than their competition. Thanks to the increase in the use of digital, this puts the telecommunications sector in a unique position to thrive and support businesses to do this.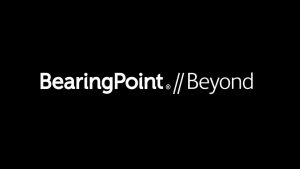 BearingPoint//Beyond's digital platform supports the way the telecommunications sector can adapt business models and unite appropriate business partners in an innovative digital ecosystem to generate new ideas, relay them and action them to revolutionise Telcos and meet customer needs.
Amazon Web Services is working with BearingPoint to develop solutions to lever digital platforms with AWS solutions and marketplace partners. This gives the opportunity to Telcos to innovate and expand without huge digital disruption at minimal risk and cost, the SaaS digital platform offerings provided by this partnership deliver just that.
Content Server Policies can achieve better monetization of assets and data to expand offerings to their customers in a more automated style, doing so can create a wider partner ecosystem and integrate the offerings into existing business and IT quickly and effectively.
BearingPoint//Beyond delivers solutions to give traditional business models a whole new advantage.