Established organisations can now revolutionise the way business is conducted and create new opportunities by building digital platforms through BearingPoint//Beyond. The digital age is rapidly accelerating and affects every sector in the global economy. With BearingPoint//Beyond you can get the advantage back by creating a business ecosystem of customers, partners, communities and technology which will take your business development to a whole new level.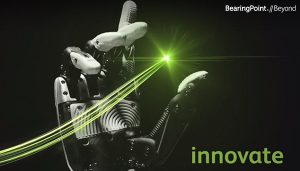 To obtain the best business opportunities, BearingPoint//Beyond believes your business must be treated like a start-up – create your own disruption before someone else. The platform solutions support all types of businesses to grow a digital ecosystem that encompasses ideas, products and services that can be shared with partners innovatively. Doing so will generate ideas that, if put into business plans and monetized, can quickly achieve revenue growth.
Proven methods allow users to collaborate with customers to recognise the needs of consumers and generate them into useful solutions and business plans. The digital platform solutions allow minimal risk and cost to test, refine, launch and expand the solutions through the use of the award-winning software by Infonova. This provides the speedy movement that gives start-up organisations the edge within their industries. BearingPoint//Beyond returns the advantage to established organisations by providing the means to disrupt before they are disrupted before another company.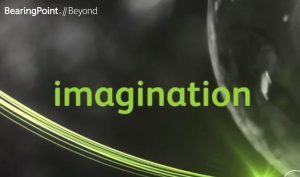 Business synergies and customers' needs are exposed through the intensive and strategic processes, lead by BearingPoint//Beyond. This is what helps create a business ecosystem focussing on the intended markets and aims of your organisation. From this, generated ideas can be tested and utilised into the Infonova digital cloud-based platform (developed from APIs and open designs) to test without affecting the environments currently used in your IT or business. Through later development the ideas can then be tested on the market using the digital platform and then scaled up after refinement is completed to ensure the greatest success.
Growing revenue and entering the market are the next stages in the process, BearingPoint//Beyond can help achieve the network effects required to expose more innovative ideas and business opportunities for their customers. This makes the old linear value chain redundant and businesses can then react faster to co-invent ideas to benefit everybody in their digital ecosystem.