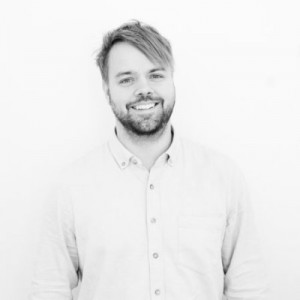 Digital Director of SMFB Engine, Christian Raae spoke at Gulltaggen earlier this week with names like Kristin Skogen Lund (NHO), Berit Svendsen (Telenor) and David Rowan (WIRED).
Gulltaggen is the largest event in Norway and the Nordic countries within digital marketing, communication, innovation, leadership and creativity. It has by far become the best arena for sharing competence, knowledge and networking.
What`s on the horizon for mobile programmatic?
Christian Raae is an experienced speaker, and at Gulltaggen he focused on the evolving field of programmatic. Much due to the lack of cookie continuity, the mobile programmatic ecosystem is fragmented. The digital marketing industry is screaming for standardization. At his session, Mr. Raae gave an overview of the mobile programmatic landscape, and thoughts about what is on the horizon.
Christian Raae is a Digital Director at SMFB Engine (Shnel & Melnychuck & Forsman & Bodenfors) in Oslo. His primary area of expertise is digital distribution, with focus on mobile. Christian's professional experience includes Head of Commerce Digital at Aftenposten (Schibsted), Partnership and Strategy at Mobiento and Digital Strategy at Screenplay Virtual Garden. Christian is passionate about technology and great digital experiences and believes that creativity and sophistication will play an even more important role in the times to come for programmatic.
SMFB Engine is a digital agency helping brands think, act and be digital and are a part of the award-winning SMFB family, delivering excellent communication for great brands.
"Our core believe is that the consumer decision making is constant. It never stops – meaning brands need to be always on! Engaging the right people, at the right time, at the right place with relevant content" says Kristján Már Hauksson the COO of SMFB Engine and one of its founders.
"SMFB Engine has a BIG passion for great content. Creativity is a force multiplier in a digital world. It is contagious; it communicates and yields fantastic results. Without it, you will get nowhere" he continues.
For more information
www.smfbengine.com
Marianne Hauknes
marianne@smfbengine.com