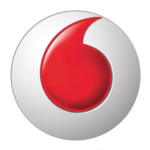 Marketing Release – From on-site asset monitoring to product tracking, Machine-to-Machine (M2M) solutions for the supply chain are vital for efficient retail operations, claims Vodafone.
Remote monitoring allows businesses to keep track of their on-site assets to prevent theft, and by tracking them with M2M solutions, businesses will always know where they are and will receive notifications in the event of a break-in.
In addition, M2M solutions, such as wireless, battery-powered M2M tracking devices, can also monitor where shipments and goods are located – from entire containers to individual products and pieces of equipment.
By optimising the operational efficiency of your business, you can stay one step ahead of the opposition, which is vital given the rising energy costs and shifts in shopping habits.
Vodafone, a leading provider of M2M solutions worldwide, has put together an insight guide covering the latest retail industry-M2M findings. This can be viewed here.
Vodafone has more than 20 years' experience in M2M and has over 400 dedicated M2M experts globally that are ready to help your business.
For more information about holistic M2M solutions and insights, visit www.worldofm2m.com