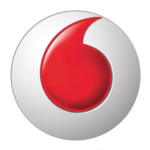 Marketing release –Machine-to-Machine (M2M) technology could revolutionise the retail sector by tracking consumer behaviour, states Vodafone.
Retail business is no longer about the amount of products on shelves, but rather the customer experience. Vodafone believes that by 2016, 51% of businesses within the retail sector will be using Machine-to-Machine technology.
Through the usage of Machine-to-Machine technology, retailers are able to gain insight into the actions and activities of their clientele, especially as new digital technologies are helping to make physical shops more relevant to the customer as shopping behaviour rapidly changes.
Machine-to-Machine technology offers significant impact within the retail sector, such as the logistics behind the supply chain and delivery of goods, the tracking and predicting of consumer behaviour, as well as the overall shopping experience.
M2M communications is moving from internal applications in warehouses to supply chains to more customer-centric applications such as connected devices, smart homes and connected vehicles.
The constant and accurate information communicated between machines allows a retail company to run effectively and efficiently so that shops can offer the right merchandise to their customers, at the right prices, at the right time. The data gained from this enables online outlets to deliver seamless brand experience while ensuring that the goods are available resulting in a positive customer experience.
Vodafone offers insights and solutions into the world of M2M communications, and its impact on the brand experience. For your opportunity to find out more, click here.
To learn more about M2M solutions, visit http://www.worldofm2m.com