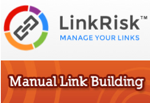 LinkRisk and Manual Link Building have been named amongst the gold sponsors for the 2014 Reykjavik Internet Marketing Conference (RIMC), taking place on 28th March at the Grand Hotel Reykjavik in Reykjavik, Iceland.
LinkRisk and Manual Link Building join PHP Gene and DaCoda amongst those announced as gold sponsors of the internet marketing event.
"RIMC is one of the most prestigious conferences aimed at internet marketing in the Nordic regions, bringing together great minds from across the globe and from many great brands. This is exactly the audience we would like our companies to be seen in front of and for that reason – investing in RIMC is an easy decision for us to make," stated Gareth Hoyle, Head of Sales and Marketing, LinkRisk.
Reykjavik Internet Marketing Conference has announced that it will be held in conjunction with the 2014 European Search Awards, a first for the conference – The European Search Awards celebrates the very best in search, PPC and digital marketing from across the continent.
Gareth Hoyle comments, "Attaching the European Search Awards to RIMC was another easy decision – Reykjavik is a beautiful place and the perfect location to celebrate the great campaigns that the industry has delivered across Europe."
Reykjavik Internet Marketing Conference is an annual Iceland-based conference that has over the years proven itself to be an essential networking tool for marketers and advertisers, web editors, sales and marketing managers, as well as directors of small and large businesses.
LinkRisk is a team of SEO and link building experts, bringing over 25-years' experience in internet marketing – http://linkrisk.com/
Manual Link Building is an SEO outsourcing agency providing services to agencies and end users across the globe – http://uk.manuallinkbuilding.com
For more information regarding RIMC 2014, visit www.rimc.is/en