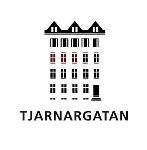 Tjarnargatan, an Iceland-based media production company, teamed up with Reykja Vodka to present Band in a Box, an event which took place just before Iceland Airwaves music festival 2013.
Band in a Box, which was held at Hressingarskálinn in downtown Reykjavík on October 29th, involved three Icelandic bands – Ultra Mega Techno Bandið Stefán, Sign, and Bloodgroup – performing in two boxes which fit the size of the banner advertisement spaces on Iceland's largest news website, MBL.is.
The concerts were then streamed live through the banner ad spaces for all to enjoy. The live stream saw 109,921 visits and around 75,000 direct clicks to view the concerts, which is around 23% of the Icelandic nation. To view a video of Band in a Box, visit https://www.youtube.com/watch?v=5cBCOGlEfiM.
Founded in 2011, Tjarnargatan specialises in media production, content creation, graphics, adverts, and animations, and works in cooperation with some of the biggest advertising agencies in Iceland.
Earlier this year, Tjarnargatan was chosen as the "most promising up and coming creative company" in Iceland at the Icelandic Nexpo awards.
For more information about Tjarnargatan and its services, visit www.tjarnargatan.is.