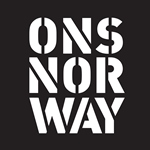 Earlier this week, ONS Norway – a new event from the energy conference ONS – took place in Stavanger, Norway, showcasing opportunities for suppliers, technical specialists and start-ups on the Norwegian Continental Shelf.
On the online recruitment website TUjobs.com, Leif Johan Sevland, CEO of ONS, said, "The projects on the Norwegian continental shelf will be the ultimate focus. The Operators will come to explain their needs, and the suppliers will come to show what they can deliver. The perfect place for people to discuss opportunities and challenges, the event will create synergies for the industry as a whole."
The event consisted of an exhibition area of 6000 m2, utilising three exhibition halls where suppliers showcased their products and services. During the three-day event, a conference also took place, focusing on key topics and future plans for the Norwegian Continental Shelf.
The conference programme focused on: under-water installations; wells and drilling; maintenance and modification; and recruitment.
For almost 40 years, ONS has been a unique meeting place for everyone involved in the entire energy sector and is considered as the world's leading meeting place for the global energy industry.
Visit www.onsnorway.no to learn more about ONS and ONS Norway.