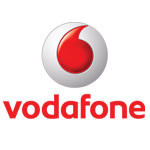 According to Vodafone, their data energy solution, Energy Data Management (EDM), could reduce the energy consumption and cost of an organisation by up to 29 percent.
The Vodafone EDM solution allows its users to make better decisions regarding the energy-efficiency policies, processes, and technology of their business, allowing organisations to ensure cost effective energy usage.
Vodafone set about finding ways to control their own energy costs after witnessing spiralling utility bills. Initially, the company focused on using smart meters, however, Vodafone wanted to go much further; the company wanted to get a real-time granular understanding of the factors that influence energy consumption, and then use that information to manage the way to consume energy much more proactively.
"During the Proof of Concept we immediately saw an energy cost reduction of up to 40 percent at one site. On average, we achieved a saving of 29 percent across all 200 sites that participated in the trial," Eric Estrade, Principal Category Manager – Energy, Vodafone Group Supply Chain Management.
Currently, Vodafone is operating its Energy Data Management solution in 8 countries covering around 35,000 sites. Already, it is making some huge savings. Vodafone has made similar savings at other sites around the world. It has also seen a number of benefits, including reduced maintenance costs.
"The beauty of Energy Data Management is that it is very easy to customise to each environment, taking feeds from a wide variety of sources," says Estrade. "It means you can track exactly how and where you're using energy across your whole estate. You can really start to learn how different site systems are contributing to the overall energy consumption. You can also use it to see how external factors such as weather and humidity are affecting usage."
Vodafone recently published a white paper outlining the EDM data energy solution, as well as help with reducing business energy consumption and cost. To view the white paper, click here.