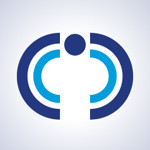 Over 25 percent of organisations think they are not utilising Big Data opportunities or using Big Data to its full business advantage. According to a joint Data Optimisation Survey by Hitachi Data Systems and Computacenter, 52.5 percent of organisations don't have the processes to compress data and 63.3 percent find it hard to move onto lower-cost storage options.
To explore the business opportunities of Big Data, organisations not only need the right internal IT skill sets but also the right storage architecture, analytical tools, and data policies.
With exponential amounts of data being generated, organisations need to ensure they have the IT solutions and strategies to manage – and exploit – Big Data.
By optimising existing storage infrastructure, organisations will be able to establish an IT roadmap for capturing, analysing and exploiting Big Data and turning that data into big opportunities – deduplication, compression, archiving, and automated data tiering are just some of the proven storage optimisation options available to organisations.
Whilst opening up the doors to Big Data can lead to new business opportunities, it can also result in new risks. 37.6 percent of organisations find it hard to cope with legislations associated with Big Data. By optimising existing storage assets, organisations will be able to ensure both their IT infrastructure and corporate policies can keep up with the endless flow of terabytes.
To read the Data Optimisation Survey in full, visit: http://www.itenabledbusiness.computacenter.com/the-opportunities-with-big-data/
Alternatively, join the debate via LinkedIn here.