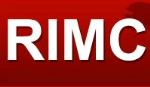 It was announced last night at the European Search Awards 2013 ceremony in Barcelona, Spain that next year's event will be held in Iceland in cooperation with Reykjavik Internet Marketing Conference 2014.
The European Search Awards celebrates the very best in search, PPC and digital marketing from across the continent. There are numerous award categories for campaigns, software, teams, and the individuals behind them. Special Grand Prix awards are also given for the best European search campaign, platform, and software.
The Reykjavik Internet Marketing Conference (RIMC), which celebrated its 10th anniversary earlier this year, is an annual Iceland-based conference that has over the years proven itself to be an essential networking tool for marketers and advertisers, web editors, sales and marketing managers, as well as directors of small and large businesses.
To accommodate the growing interest in the conference, the 2013 event took place over two days. It consisted of sessions from over 30 international marketing leaders, including representatives from Dell, Spotify, Google, and Twitter with focus on social media and internet marketing.
"This is fantastic news for the Nordic internet marketing industry and it will be an honour to be part of this event," said Kristjan Mar Hauksson, RIMC conference chair and founder. "We are always looking for new ways to elevate RIMC further and now with the European Search Awards cooperation, we are taking RIMC to another level."
Visit http://www.europeansearchawards.com for more information about the European Search Awards.
In addition, visit http://www.rimc.is/en to learn more about the Reykjavik Internet Marketing Conference.
Press Contact
Kristjan Mar Hauksson
Reykjavik Internet Marketing Conference
Twitter: @RIMConference
Email: rimc@rimc.is
Address: Brautarholt 8, Reykjavik 105, Iceland.
For further information regarding entries or tickets for the European Search Awards, please contact Kerry Wilson, event organiser at European Search Awards on +44 (0)1706 828855 or at kerry@dontpanicprojects.com.
Address:
Don't Panic
Office 8 Market Chambers
Market Place
Ramsbottom
Greater Manchester
United Kingdom
BL0 9AJ