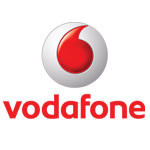 Vodafone has developed Vodafone Mobile Threat Manager, a mobile device security solution that offers proactive protection for business users, data, and web applications in real-time across all iOS and Android devices.
The solution will help eliminate mobile malware by maintaining the managerial responsibilities of data security within the company, and can be applied to both corporate and personal devices that are being used in the workplace. Thus, ensuring device security is no longer a barrier to productivity.
Vodafone Mobile Threat Manager includes:
Extensive spyware, virus and malware threat protection
Web browsing controls and content filtering
Email, social and app controls
Comprehensive reporting on detected issues and threats
Automatic updates and patches (no need for on device updating)
Simple roll out across the mobile device estate
Reusable user profile groups and settings, with user friendly interface
24/7 support service
Coverage for multiple devices to be protected with a single Vodafone Mobile Threat Manager license
With the aforementioned processes, IT departments can be confident that all employees are complying with internal policies, and that external security and data protection regulations are being met.
Vodafone Mobile Threat Manager contributes to a more productive, flexible, and secure workforce by offering employees the option to work on the device they choose without compromising the confidentiality of corporate and personal data.
Additionally, by choosing a cloud-based solution like Mobile Threat Manager, businesses can avoid the cost and complexity of installing and managing an on-premise hardware-based mobile security infrastructure. It also ensures that impact on device performance is negligible, and lessens the burden on both administrators and end users when it comes to in set up, upgrades and ongoing management of the solution.
Visit the Vodafone Mobile Threat Manager website for more information.