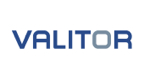 CAC Card Academy Bulletin, a leading free financial services and card payment publication, has featured in its latest issue Valitor, the Iceland-based issuing services provider, and its partner-company PRESEND.
Since 2003, Valitor has been specialising in international payment acquiring services, where it was amongst one of the first companies to achieve a European cross border license.
Whilst its main focus in the beginning was mainly on acquiring, Valitor is now rapidly growing its issuing business and is now the second biggest issuer and service-provider of prepaid VISA cards in Europe.
"Prepaid cards have become increasingly popular and new commercial opportunities have emerged. PRESEND is an ideal partner to work with in the rapidly developing Nordic market and we look forward to a fruitful cooperation to meet the challenges ahead. Our ambitions are long term and we are committed to continue providing unique solutions and professional services of the highest quality," explained Valitor's CEO, Vidar Thorkelsson.
Furthermore, Valitor was awarded two awards during the recent Card and Payments Awards ceremony held in London, UK, for its innovative solutions.
To find out more regarding Valitor and its services, visit www.valitor.com.