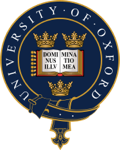 The Nigerian Minister of Petroleum resources Mrs. Diezani Alison-Madueke will be a distinguished speaker as part of an upcoming lecture titled The Future of African Oil and Gas in a Changing World, hosted by the Oxford Institute for Energy Studies and African Studies Centre at the University of Oxford, England.
The lecture will be held on Friday 17th May 2013 at St. Antony's College on the University of Oxford campus, and will be taking place between 09:00 and 12:00. Alongside the speech by Mrs. Diezani Alison-Madueke will be a moderated Q&A and a video presentation on the state of petroleum in Nigeria.
Since her appointment as Petroleum Minister, Mrs. Diezani Alison-Madueke has increased activity and development in the sector, and put in place a number of programmes that promise far-reaching, positive changes that will help ensure the fundamental transformation of Nigeria's oil and gas industry.
From reducing wasteful gas flaring to ensuring that the country's rapidly–expanding economy is supplied with all the power it needs, Mrs. Alison-Madueke is committed in her vision of an internationally competitive oil and gas sector that fully plays its part in the growth and development of the Nigerian economy.
With positive change gathering pace, interesting times are ahead for all stakeholders in Nigeria's oil and gas industry. The Petroleum Industry Bill (PIB) is set to revolutionise and transform the petroleum sector by guaranteeing greater transparency and accountability whilst also attracting increased international investment.