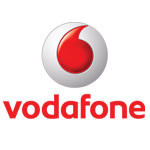 With more and more employees using smart devices for work purposes, Vodafone Device Manager, a powerful mobile device management solution that monitors and protects all mobile devices including smartphones and tablets, has become a practical reality for today's global enterprise.
Vodafone Device Manager enables organisations to gain visibility and control of, and secure, any smart device and the data on them, regardless of their operating system or whether they're owned by the organisation or the employee directly.
The sophisticated online service for global businesses who need to fully understand, manage and control the mobile devices they have, ensures that they are secure and conform to corporate policies.
The management systems gives companies complete central control over their device fleet, allowing them to:
Reduce the cost and complexity of managing their mobile devices, whilst monitoring them 24/7
Install software and applications remotely to thousands of users within minutes anywhere in the world
Query devices over the air and effectively diagnose and resolve issues
Ensure all devices are totally secure and that only the latest software and applications are used
A text message is sent to the mobile device to download the client software. After the download is complete, the company gains 100% control of the device and has secure online access to the Device Manager portal where it can view, interrogate and remotely control each of its mobile devices.
If an employee experiences issues with their mobile device, Vodafone Device Manager enables the company to query the device over the air and effectively diagnose and resolve issues. In addition, if a mobile device containing confidential information is misplaced, it can be remotely locked anywhere in the world at any time of the day. If the device is lost, the contents can be completely erased.
Visit the Vodafone Device Manager website for more information.