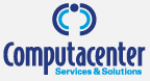 Big Data technologies and end-to-end data solutions are being used by 27% of European IT and business managers, according to the IDC. A new report by Computacenter unlocks some of the opportunities of Big Data.
Computacenter, Europe's leading independent provider of IT infrastructure services, sees Big Data as a business opportunity, rather than another IT challenge. The company prides itself in being able to open up access to data, lighten up the storage load, tidy up the data sprawl, tighten up data security and tune up data value; turning data into an asset, regardless of size.
With over 30 years' experience of offering end-to-end data solutions, Computacenter helps customers realise the potential of data and driving the transformation to effective, efficient business. The company specialises in optimising data assets and processes to control costs, increase agility, and safeguard business continuity and compliance. Also, with exponential growth set to continue for the foreseeable future, organisations need to ensure they have the IT solutions and strategies to manage Big Data.
As part of Computacenter's new report, data will be more structured, more accessible and more secure; storage systems will be more affordable, reliable and scalable. For business, this will mean lower costs and greater efficiency and agility.
To discover Big Data technologies and end-to-end data solutions further, visit http://www.itenabledbusiness.computacenter.com/the-opportunities-with-big-data/.
You can also join the debate on LinkedIn via http://www.linkedin.com/groups/Computacenter-UK-4443778?goback=%2Egna_4443778.