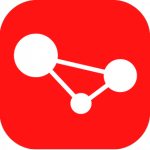 The all-in-one social network aggregation service everconnect.me will be brought to worldwide social network users from the top of Mt. Fuji. EverConnect Corporation is launching THE Social Communication platform everconnect.me (Version 1.0). Solving the social communication overload of managing multiple social networking services and contact lists by unifying all profiles in one place, everconnect.me offers an easier, quicker and more efficient social networking experience.
everconnect.me is created to help social media users in their daily personal and professional life, providing a simplified, high quality social media aggregation and management with real time news feed updates. everconnect.me is currently aggregating Gmail, Facebook, Twitter, LinkedIn and Foursquare services with a quick add/delete account option, using cross referential data to nurture relationships between contacts. The transparent and easy to use interface offers a better overview of the most valuable profile information and content through circle manager, a navigation button that lets us switch between the "Flow" (unified Facebook, Linkedin and Foursquare timeline), Twitter feed and the unified inbox, with the possibility of displaying more data on demand. Unified Inbox is aggregating all Gmail e-mails, Twitter direct messages and Facebook messages in real time, with the possibility to browse through full message data with a simple and efficient unified search function. The "Unified Inbox" is also enabling Facebook and Twitter message reply, along with Gmail sending, replying, forwarding and drafting functions. everconnect.me is aiming to improve people's life quality, enabling more freedom and security in the overloaded social network space. All data is stored with highest cloud storage standards, following the highest security practices.
"I came up with the basic idea 15 years ago" said Yutaka Shinohara, founder and CEO of EverConnect Corporation. "Already then keeping in touch was difficult. In addition to my business and personal email, I used ICQ for communicating with my friends. I wanted to create a tool that would easily manage contact lists and work as an extended intranet for sharing content, messaging and keeping in touch with old friends. In following years my contact list got larger and all new exciting social networks reshaped the way we communicate with each other. It was finally time to manage and organize our online communication, without limiting the amount of data and people we are interacting with."
EverConnect Corporation has revealed the new service to the public on July 19th 2012 at a closed party in their headquarters in Tokyo. A public celebration event will follow on July 28th 2012, when everconnect.me will connect with its users from Japan's highest mountain, Mt. Fuji, posting real time updates during the mountain climb via everconnect.me, sharing sunrise at Mt. Fuji with social network users worldwide. During that weekend (July 28th and 29th), social media users are encouraged to try out the fun and simple everconnect.me service.
everconnect.me challenges the time wasted online when posting content, giving freedom to spend more valuable time creating the moments to share. This will be the first of many events by which EverConnect Corporation will encourage social network users to improve the quality of their social lives and connect with interesting people and places worldwide.
More about Mt. Fuji campaign here
ABOUT EVERCONNECT CORPORATION
Also known as the "Invisible Consierge social network", EverConnect Corporation was founded in in September 2010 by Yutaka Shinohara, an experienced entrepreneur, specialized in Internet Software and Social Media. EverConnect team itself is an aggregation of international professionals, implementing various skills and cultural influences into the social networking concepts from their Tokyo office, located at Shibuya, one of world's busiest scramble crossings in the world. Their goal and passion is developing tools for building and maintaining genuine relations between large amounts of people that are crossing paths in the fast-paced daily life. Their goal is bringing more communication freedom, simplicity and fun.
Sign up and try now!
Take full advantage of unlimited social network account integration and data storage:
everconnect.me is giving lifetime free premium licenses to the first 100,000 registered users!
Many more social services will be supported in the future to meet user demand for aggregated data. everconnect.me will perpetually add new exciting features. Sign up now and stay tuned for updates!
###
List of Investors
*VOYAGE VENTURES, Inc.*
*Netage, inc.*
*Neptune Group*
AWARDS:
Red Herring Top 100 Asia Winner
2011 Red Herring Top 100 Global Finalist
Innovation Weekend Grand Finale 2011 Vice Champion
SF NewTech Japan Night Semi-Finalist
————————————————————————————
EverConnect Corporation
Founded by CEO Yutaka Shinohara
info@everconnect.biz
————————————————————————————
LINKS:
https://www.everconnect.me
https://www.facebook.com/everconnect.corp
https://www.facebook.com/everconnect.me
https://twitter.com/everconnectme
Tweets by everconnect