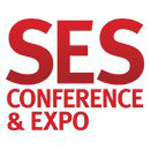 The 2012 Internet marketing strategies event, SES (Search Engine Strategies) in London, England between 20 – 24 February, has announced that SEMPO board member and Nordic eMarketing founder Kristjan Mar Hauksson will be speaking during the event.
For the 2012 SES London event Kristjan Mar Hauksson will be speaking, offering his expert knowledge on cross-channel reputation management and advanced link building strategies.
Kristjan Mar Hauksson is the founder and director of search and online communications at Nordic eMarketing. The company specialises in multilingual online communications, organic search engine optimisation, and marketing through several verticals such as tourism, finance, government, and pharmaceuticals. It helps companies gain international visibility online and to use the Internet as a communication channel; it also provides consultation in web content management systems and analytics solutions.
Hauksson is on the board of directors of SEMPO and founded the Iceland SEO/SEM forum. He has been involved in developing Internet solutions since 1996, and involved in search engine optimisation and marketing since 1999.
Search Engine Strategies (SES) has been the leading international conference series for webmasters, digital agencies, online marketers and corporate decision makers since it began in 1999. Over the years, SES has guided search marketers of all skill levels through the fast changing and complex world of search — the single fastest growing marketing sector.
The event is to be held this year at The Queen Elizabeth II, Conference Centre, Broad Sanctuary, London.
For further information regarding the SES London 2012 event visit http://sesconference.com/london/.
To find out more about Nordic eMarketing and Kristjan Mar Hauksson visit www.nordicemarketing.com and www.optimizeyourweb.com.