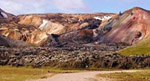 The most ideal way to experience Iceland is by renting a car. Not only is it the best way to see the country, it is also the cheapest way. Car rental with Iceland Car Rental, Iceland's leading car rental company, gives you more freedom at a cheaper cost, making holidays in Iceland more affordable.
Iceland Car Rental offers various options for making your car rental experience affordable and fun; the first of which is the airport pick up option. For instance, the company can deliver your rental car to you at the airport, saving on additional travel costs.
Additionally, Iceland Car Rental provides special off-season prices; off-season in Iceland is from September 1st to May 31st. During this period, prices are cut dramatically, making it the best time to visit and explore Iceland.
Alternatively, for those wishing to explore the country during the summer months, Iceland Car Rental offers discount prices. Customers looking to rent a vehicle for over seven days are treated to a 10 percent discount, over fourteen days a 15 percent discount and most generously a 20 percent discount for anyone wishing to rent for three weeks or more.
Iceland Car Rental owns a comprehensive range of vehicles which includes top makes such as Jeep, Suzuki and Ford; all available with automatic transmission and considerable engine power, which is needed in the remote areas of Iceland. These safe vehicles are easy to drive and can come fully equipped with satellite navigation, mobile phones and child seats on request.
For the cheapest to way experience Iceland, book a rental car with Iceland Car Rental at http://www.icelandcarrental.is/.