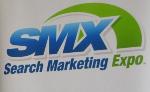 Rising Media and Third Door Media the producers of Search Marketing Expo are pleased to announce the return of SMX Advanced London 2011, the search marketing conference for experienced marketers.
Following a successful SMX Advanced London in 2010, the 2011 event will take place on 16th and 17th May at The Millennium Gloucester Hotel and Conference Centre in Kensington.
SMX Advanced London will be held over two days and will cover cutting-edge content on search engine optimisation (SEO), paid search advertising (PPC), social media marketing, local and mobile search marketing, landing page conversions and more.
The search marketing conference is programmed by search authorities Chris Sherman and Danny Sullivan, the editors of Search Engine Land, the leading news blog that Internet and search engine marketers count on for news and analysis.
To register for the search marketing conference in London, visit http://searchmarketingexpo.com/london/register. Register before 1 March 2011 to receive the lowest-available super early bird rates.
About Search Marketing Expo and Third Door Media
The Search Marketing Expo – SMX conference series is produced by Third Door Media, Inc. Third Door Media's mission is to empower internet and search marketing professionals by providing trusted content and community services they need to be successful. Search Marketing Expo conferences are held around the world and include: SMX West (San Jose, CA), SMX East (New York City), SMX Advanced (Seattle, WA and London, England), SMX Munich, SMX Paris, SMX Stockholm, SMX Sydney and SMX Toronto.
Third Door Media publishes SearchEngineLand, the leading search marketing news and analysis site. The company also produces Search Marketing Now, a lead-generation marketing solution for suppliers of SEM-related products and services, and operates Sphinn.com, a social news site that allows search and Internet marketers to share news stories, participate in subject-specific discussion forums, and build their professional networks.
About Rising Media
Rising Media is a specialised media company focused on the production of business technology-related conferences and exhibitions, with a special focus on Internet marketing topics. Conferences include eMetrics Marketing Optimisation Summit, Predictive Analytics World, Web Effectiveness Conference, Internet Marketing Conference, Building Business Capability, Social Gaming + Virtual Goods Summit and other. Rising Media currently produces events in the U.S., Canada, UK, Germany, France, Sweden and Spain. Please see www.risingmedia.com for more details.
Media Contact
Jackie Bissell
Rising Media
jackie@risingmedia.com
+ 44 1580 714332
+ 44 7710 512617