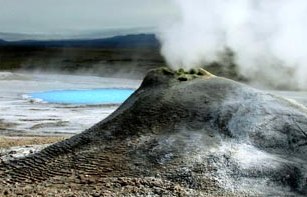 Luxury Adventures is a family-run tour operator specializing in all-inclusive private travel in Iceland, Greenland, Norway, Finland, Denmark and Sweden.
We operate our own a) private lodge accommodation b) private glacier/highland camps c) vehicles of great variety from standard sized cars to super jeeps/SUVs and buses  for self-drive and full-service with driver/guides in many  languages d) hiking/glaicer equipment e) high class atv/quad bikes.
Additionally we offer exclusive resorts, affordable to luxury hotels, helicopters, private charters and all kinds of activities.
Our services: 1) private all inclusive travel  2) extreme and challenging incentives 3) wedding planning 4) accommodation  5) chauffeuring in standard/ luxury vehicles, superjeeps/SUVs and buses  6) helicopters and private charters 7) rental cars 8) activities of all kinds 9) private hiking  10) atv/quad tours and expeditions.
The company is owned by one family. The backbones of the company are Thorgrimur Olafssson and his wife Solveig Olafsdottir; their son and daughter–in-law Olafur Thorgrimsson and Linda Palsdottir.
With Luxury Adventures you will not just experience the nature you will inhale it and live it.  We offer completely different types of adventures where transportation, accommodation, activities, dining and nature gives you a completely new perspective of life.  You will of course travel in our own luxury vehicles with your private driver/guide, but have you tried to add to it a super jeep where you will be driven to the top of a glacier.  Your resting time will be in a unique hotel, hut in the wilderness or a tent in places which you couldn't even imagine existed.  Did you know that you can have a nature massage in a natural hot river while the northern lights are dancing above?  The chef will cook you gourmet dinner at the top of the biggest glacier in Europe in the most high heat geothermal area in the world. Those are just few of many amazing things to do with us.
For more information contact:
Olafur Thorgrimsson
Manager/Owner
Luxury Adventures
+354 577 1155
olafur@lux.is