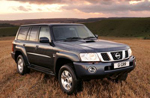 Car rental in Reykjavik is growing in popularity to manage the demand for self drive holidays and treks across Iceland's tough landscape. Leading rental car company, Reykjavik Rent a Car offers numerous vehicles able to manage such terrain, as well as comfortable saloon cars ideal for city driving.
As some of Iceland's country roads can be challenging to drive on, Reykjavik Rent a Car provides fuel efficient four-wheel drive vehicles able to cope with the demanding terrain. These safe vehicles are easy to drive and can come fully equipped with satellite navigation, mobile phones and child seats on request.
Reykjavik Rent a Car is especially well known for its low prices, rental options and impressive discount offers. Customers looking to rent a vehicle with the company for over seven days are treated to a 10 percent discount, over fourteen days a 15 percent discount and most generously a 20 percent discount for anyone wishing to rent for three weeks or more.
All vehicles at Reykjavik Rent a Car are available for collection upon your arrival at Keflavik International Airport, or they can be delivered directly to your accommodation.
To find out more information about car rental in Iceland visit www.reykjavikrentacar.is.