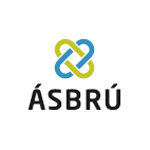 Business development, education and entrepreneurship are being greatly pushed in Iceland via the Asbru Enterprise Park, Keflavik. The Keilir: Atlantic Center of Excellence, located within the park, offers dedicated academic programs and flight training, whilst Iceland's first data centre and other ventures such as medical tourism are also taking place at Asbru.
The Asbru Enterprise Park, in conjunction with Kadeco, is helping to combine medical advancements with medical tourism. A hospital specialising in joint replacements, weight loss surgery and other medical treatments is set to commence within the second quarter of 2010. The hospital will house around 35 beds, three operating theatres and all together have the capability of treating up to 4,000 patients per year.
The vast housing facilities already available within the area will also be harnessed to accommodate patients and families. The location for the hospital facility was chosen largely due to the area's vast knowledge and experience of tourism. It is also believed that up to 300 new jobs will be created by the redevelopment of the hospital and its related services.
Education is also being pushed within the enterprise park, as the Keilir: Atlantic Center of Excellence aims to prepare students for further studies at university, whilst providing specialist training in health, energy, technology and aviation.
The Asbru Enterprise Park's main areas of interest focus on technology, renewable energy and engineering.
To find further details about business and educational development in Iceland visit http://asbru.is/English/