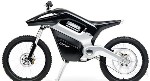 Leading design and innovation company, Seymourpowell, continues to be at the forefront of transport innovation and design concepts. Design Director, Nick Talbot, has been with Seymourpowell since 1994 supporting the growth of the company's transportation work. Nick has been responsible for developing Seymourpowell's presence in transportation design, and has run some of the largest projects the company has undertaken.
Seymourpowell has worked on cutting-edge transportation projects and designs including the Virgin Galactic Spaceship, a revolutionary concept for space tourism, or as the company put it 'a new era in the history of mankind.' In addition, Seymourpowell designed the world's first purpose-built hydrogen fuel cell motorcycle, ENV, and 'Aircruise', a transport concept for a giant, vertical zeppelin, lifted and powered by hydrogen.
Seymourpowell adopts a unique integrated approach to design and innovation, combining both experience and knowledge about people with markets and business. Seymourpowell shares its ability with the client to forecast and predict vital implications of human behaviour. This helps work out possible scenarios and give clients confidence and reassurance. The company's aim is ultimately about making things better: better for people, better for business and better for the world.
Seymourpowell was founded in 1984 by Richard Seymour and Dick Powell and is now one of the world's leading design and innovation companies. The company currently consists of 80 people, combining a design studio, research centre, materials library and prototyping workshop. Specialisms within the company include design innovation, transportation design, ethnographic user research, strategy and new product development (NPD), trends and forecasting, product design and development, 3D structural design and 2D graphic design.
Further details regarding Seymourpowell and its range of transport design work can be found at www.seymourpowell.com
The Seymourpowell Transportation Design pamphlet can also be viewed and downloaded by clicking on the link below:

Seymourpowell Transportation Design
Contact:
Tim Duncan
PR Global, Seymourpowell
Email: tim.duncan@seymourpowell.com
Tel: +44 (0) 20 7386 2369