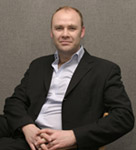 Leading education software MindGenius has helped St Andrews High School in Coatbridge to get pupils with behavioural and learning issues, such as dyslexia, engaged and involved in classes.
Former Head Teacher Harry Hughes used MindGenius as the platform for anger management classes to allow pupils to discuss their feelings and explore coping strategies.
MindGenius is an interactive piece of software designed to capture and sort information. Working with the school, Mr Hughes recognised that using a visual medium would help him create a compelling foundation for getting pupils interest and attention. By logging the feedback, thoughts and concerns of pupils in a map they could see their contribution and felt compelled to interact. The students are now involved and engaged in classes.
Dustin Newport, Commercial Director at MindGenius, believes that each and every classroom can benefit from using this technique. "It allows students to see all the information in context, with words, pictures, links etc. They can see the value and relevance of their contributions and this helps them understand the subject more effectively. The software supports lots of different learning styles and helps every student feel like an equal."
This aspect of the software is what makes it particularly popular with teachers of students with learning difficulties and differences. This subject has become a hot topic of late with Henry Winkler, formerly the Fonz in the US sitcom Happy Days, launching a campaign called my Way to raise awareness of those with learning difficulties.
You can download a 30-day free trial of MindGenius by visiting www.mindgenius.com. To see a demonstration of MindGenius please visit stand F119 at the BETT Show at Olympia from 13 – 16 January 2010. For further information or if you are a reviewer and would like to trial the software please contact kirsty@vp-pr.com or julia@vp-pr.com on 020 8964 0260.