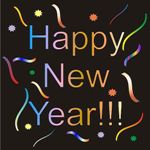 The New Year will soon be upon us and with 2010 fast approaching a chance to turn over a new leaf is on the horizon. January is a time to reflect on the year that's passed and to pen our goals for the coming 12 months. Regular entries on the nations' New Year's Resolution lists include taking up more exercise and giving up those cakes, pies and cigarettes.
Then of course, there are the loftier aspirations, which tend to reflect some of our hidden dreams about alternate careers paths and creative outlets which we're sure we would be brilliant at, if only we had the chance. These include extravagant things you might not admit to like wanting to construct your own guitar, sew your own brand of soft furnishing for the flat and make your own range of tiaras.
Well perhaps those ideas are not quite as extraordinary as they seem. Up and down the country people are starting to get into traditional crafts.
In response to increasing demand one of London's most renowned art schools The Cass (The Sir John Cass Department of Art, Media and Design at London Metropolitan University) has announced a new and extended programme of short and part-time courses in traditional crafts.
Over the years, these hands-on courses have acted as a springboard for many students to re-skill and even change careers, and the current economic climate has seen a surge of interest from people seeking to get back to basics.
Recent career change successes from The Cass include Alannah Currie who was in 80s group the Thompson Twins and is now an artist and upholsterer working under the name of 'Miss Pokeno,' and Anthony Campling, an Investment Consultant with an MBA from Harvard, who is one of a group of cabinet-making alumni with a workshop near Tower Bridge.
Creative short courses are available in a wide range of subjects including Introduction Sewing Machine & Soft Furnishing, Jewellery and Silversmithing, Finishing, Restoration and Conservation and Guitar Making. They are available from introductory to advanced level and run from one week to one year, depending on the subject.
'We've been running this type of course for well over a hundred years', commented Michael Upton, Academic Leader at The Cass. 'But with television programmes such as 'Kirstie's Homemade Home' raising awareness of traditional crafts, and the recession driving many to re-assess both their career choices and priorities there's been a real growth in interest in these areas. Students come from all walks of life. We have nurses, lawyers, scientists, journalists and finance workers seeking, at the least, a break from everyday stress and, in many cases, a chance to change direction'.
With short and part-time courses now starting in January booking your place now will mean it won't be another year of you ignoring your inner creative urges. Start Something Big this January. Visit www.londonmet.ac.uk for more information and details.