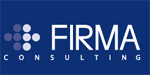 As Iceland starts to look better for investors getting impartial and professional advice is important. Firma Consulting is a consultancy that specialises in advising company owners and managers.
This Iceland based company provides advice in selling and buying a companies, mergers, business valuations, negotiations, preparing contracts, operations consulting, planning and budgeting, financial restructuring, bank agreements and property settlement.
Firma Consulting emphasises solid professionalism and careful work on each project
The Firma Consulting team includes one senior advisor and several specialists, according to the nature of the assignment. Firma Consulting's senior advisor is Magnus Hreggvidsson, cand. oecon. certified as a corporate, real estate and ship broker, Magnus has decades of experience as an auditor and consultant and also as an independent entrepreneur and innovator.
Firma Consulting offers specialised assistance for business purchase negotiations
Negotiations are probably the most difficult step in the complex process of buying or selling a business. It is impossible to specify in advance the ideal way to participate efficiently and appropriately in any set of negotiations, as the nature and type of negotiation may be as variable as the negotiations themselves.
For more information www.firmaconsulting.is/English/
Telephones:+ 354 – 820 8800
info@firmaconsulting.is