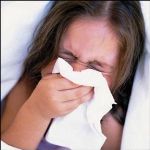 SWINE FLU RADIO SERVICE ON – AIR
A radio station has become the first to provide information on swine flu in the UK on an ongoing basis. Based on listeners concerns, Able Radio has started broadcasting advice, information and news regarding swine flu.
Able Radio is a unique digital online station for people living with a disability or limiting medical condition. In addition to their regular output they have added slots to inform listeners of both developments and how to deal with swine flu. "Our target audience are the most at risk group", explained Station Manger, Ben Jenkins. " We are not adding to the drama of swine flu but providing listeners information on which that can make informed decisions".
With daily bulletins they have encouraged health professionals to join them to answer listeners concerns and queries, whilst also providing entertainment and a sense of community. It is also hoped that this will alleviate some of the pressures on help lines and other resources. The volunteers who run the station hope that once people have visited www.ableradio.com they will wish to revisit. As the only station broadcasting to people with disability, Able Radio has brought a new purpose and meaning to the phrase "community".
With the threat of numerous people being ill with swine flu they are ideally positioned to offer a wider service to people either with concerns about flu or who already have it. "We are here to collate information available from a number of places rather than to place a spin or dramatise it in any way" added Ben.
Notes:
1.Able Radio is an on line station available at www.ableradio.com
2.It is currently a voluntary project, offering people living with a disability or limiting condition a voice. The majority of volunteers participating have a long term medical condition.
3.Able Radio is a not for profit social enterprise broadcasting across the internet.
4.The Flu bulletins can be heard daily at 11am, 1pm and 3pm
Contact:
1.Studio 0845 4090294
2.Ben Jenkins, Studio Manager 07730538524
3.Able Radio, Ty Nant Ddu Centre, Hospital Road, Pontypool. NP4 8LE
Opportunities are available for press photographers and reporters by appointment.