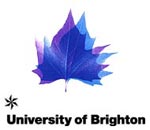 From September 2009 the University of Brighton is offering a range of Applied Ethics MA degrees designed for professionals wishing to gain a qualification in ethical aspects of their field.
Ethical standards and practices are often part of the regulatory framework in 'traditional' professions such as law and medicine. More recently questions of ethics have come to the fore in a broad range of professions, and the academic fields of philosophy and ethics are increasingly concerned with application and practice.
Run through the Centre for Applied Philosophy, Politics and Ethics (CAPPE) at the University of Brighton, these seven distinct degrees explore applied ethics or ethics in relation to art and design, education, healthcare, media, medicine or politics. One year full-time and two year part-time options are available. No previous familiarity with philosophy is assumed.
Following a basic introduction to philosophical thinking, subject-specific modules are taught by staff in the relevant area of the university, identifying and addressing the ethical concerns particular to each degree. On the applied ethics degree you can choose one module from two other degrees. Modules cover a broad spectrum from the art and design 'ethics of practice' module, which examines sustainability and social responsibility in design, to the healthcare 'idea of caring' module exploring issues such as dignity and privacy, and the client/health professional relationship.
Individuals will benefit from being members of an interdisciplinary cohort with differing professional and occupational experiences, and mixing with students from other MA courses. Director of CAPPE, Dr Bob Brecher said: "I'm delighted to be leading this programme of applied ethics degrees. All the degrees offer an opportunity for individuals to develop their critical and analytical understanding of ethical issues, alongside subject-specific modules focusing on their particular area of expertise and interest."
Everyone on the programme takes four core modules to introduce the activity of philosophical thinking and prepare for the research project, followed by two subject-specific modules. The research project, the culmination of the MA, consolidates the experiences, practices, and research skills developed on the course into an extended argument in the chosen specialist area.
Individual modules can also be taken as a professional development course or as a 'taster' of what the full MA degree involves.
Visit www.brighton.ac.uk/CAPPE for more details
Press contact:
Zoe Bolechala
Marketing Officer, Faculty of Arts and Architecture
University of Brighton
01273 643935
z.c.bolechala@brighton.ac.uk