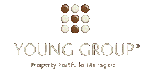 Latest Young Index results from Young Group show that buy-to-let investors have all but given up hope of a better mortgage deal.
Results from the Q2 2009 survey of investor market sentiment show that fewer than 1 in 4 residential property investors are tracking their mortgage options on a regular basis. Only 24% of respondents now evaluate their mortgages at least every 6 months, compared to more than 80% of investors who were actively tracking new deals this time last year.
Back in Q2 2008, 65% of investors were evaluating their mortgage options as regularly as every 3 months, but in the past 12 months this has plummeted to just 12%. Worryingly, at the end of Q2 2009, 32% of investors admitted to evaluating their mortgages less frequently than once a year.
Neil Young, CEO of Young Group points out, "With the base rate at such a low level compared to its long term average, many people have stopped reviewing the different mortgage options available to them as regularly as they once did."
There may be a general assumption that with base rate currently at an all time low, dropping onto a lender's Standard Variable Rate at the end of a deal is the best option, but this may not automatically be the case.
Neil Young continues, "Just because there are fewer mortgage products available, investors shouldn't take their eye off the ball. Arguably, now is the time to be paying MORE attention to the mortgage market to avoid the risk of losing out when base rate inevitably rises in the future.
"Rates for new mortgage products can change rapidly and to make the best of their own specific circumstances borrowers need to keep on top of the market: The deals with the most attractive rates and criteria are often fully subscribed within just a few days of being released."
Latest research from Moneyfacts.co.uk demonstrates the speed at which rates can change; following an increase of 0.43% during the past month alone the average five year fixed rate mortgage now stands at 6.00%.
Young Index: Summary Results for Q2 2009
• 24% of investors review their mortgage options at least every 6 months (down from 82% in Q2 2008). 32% of investors now evaluate their mortgages less frequently than once a year.
• 99% of investors intend to hold their residential property investments for the next 12 months. 41% intend to hold their assets for at least 10 years and 12% of private residential property investors intend to retain their property investments for the next 20 years or more.
• On average, residential property investors expect to hold their investment assets for the next 10 years.
• 52% of investors are considering purchasing additional residential property assets within London during the next 12 months, compared to 30% who are looking at opportunities in the UK outside of the capital.
• The outlook for London property prices is more than twice as strong as for the rest of the UK. 57% of investors believe that London prices will be at current levels or higher by this time next year (up from a low of 36% in Q4 2008) and 42% expect the same to be true of UK property outside London.
• 84% of respondents expect the Bank of England base rate to have risen by this time next year, but expect it to remain below 1.5%. The average interest rate outlook for the next 12 months is 1.19%.
• More than 3 in 4 respondents expect to witness a return to economic growth by June 2010, with the majority anticipating positive growth as early as Q1 next year.