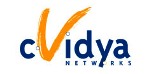 Solution brings innovative capabilities to the complex Revenue Assurance Market, transforming the way network operators and service providers settle disputes
London, July 1st, 2009: cVidya, a leading provider of revenue assurance and dealer management solutions, has today announced the launch of EZTrust, a system which has been developed to manage contractual disputes between network operators and service providers. It is designed to improve operational efficiencies by automatically verifying and correlating invoices and managing billing queries and disputes against services delivered. With Analyst House Frost and Sullivan estimating that the revenue leakage rate in inter-carrier billing for broadband products is between 7% – 11% of total revenues, EZTrust provides a transparent environment from which processes and settlements between parties can be more effectively managed and resolved.
The EZTrust solution provides a platform for automated dispute management and reconciliation processes. For Service Providers, EZTrust helps to manage their business relations with network operators more effectively by automating invoice reconciliation and accelerating the process of dispute settlement management.
For network operators, EZTrust, helps to effectively manage and resolve incoming disputes from business partners, ensuring timely responses to billing queries. It also helps to guarantee that operators can more effectively meet SLAs and secure their cash flow.
EZTrust can be provided as a Software as a Service (SaaS), through a managed service offering or via a software license.
Susan McNeice, Global Director of OSS/BSS Competitive Strategies for Frost & Sullivan's Stratecast division comments: "Leased lines, local loops and associated network capabilities are the wholesale operator's revenue source and the retail service provider's largest cost element. Products that speed reconciliation across orders, invoices, inventory records and contracts improve cash flow for wholesale network operators, reduce network costs for retail service providers and improve inter-carrier relationships, benefitting the industry as a whole."
Alon Aginsky, CEO of cVidya comments: "The challenges for network operators and service providers managing invoices and queries, in today's next generation networks are huge. Effective reconciliation and dispute management requires having the right information at the right time, within an environment that ensures seamless communication flows and, with EZTrust, we are meeting this need. With competitive pressures across the industry intensifying, we are delivering a solution which will not only help to automate processes and streamline the use of resources for both wholesale and service providers but, in so doing, can also enhance the quality of relationships between partners."
About cVidya
cVidya Networks is a global leader and innovative provider of Telecom Revenue Assurance and Dealer Management products.
cVidya's suite of comprehensive Revenue Assurance solutions assists fixed, mobile, and triple-play service providers to continuously improve their bottom line results.
cVidya's innovative and flexible products provide a unified platform for implementing Process Aware Revenue Assurance solutions, and Rating & Billing Verification within legacy and new service environments.
cVidya customers include: British Telecom, Telefonica, Vodafone D2 Germany, MTN South Africa, Cable & Wireless, Swisscom Mobile, Telecom Italia, China Telecom, Tiscali, Colt, Antel, Teo, etc.
cVidya is the Winner of the 2009 GTB Innovation Award for most "Billing service innovation" Project with British Telecom.
For more information visit www.cvidya.com
Media Contacts:
Avi Yair
NCSM, Strategic Marketing
+972-2-5637527
avi@ncsm.co.il
Maya Reitman
Marketing Communication Manager
cVidya Networks
Tel: +972-3-644-1644
Mob: +972-52-5565247
maya.reitman@cvidya.com