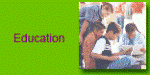 Come See Why You Need Electric Connect® at RetailNow 2009 Booth # 539
Aboundi's Electric Connect® solution provides networking through existing in-premise AC electrical grid. This dramatically reduces the cost of installing new systems and adding terminals to existing systems. In addition to the monetary savings, the Electric Connect® reduces the time and labor required to network a system (lower Total Cost of Deployment). The System Integrators and Value Added Resellers can easily implement the Electric Connect® solutions to enable a faster Return on Investment (ROI) for their clients and hence, improve both the top and bottom line benefits.
Why Electric Connect®
Cost Saving & Time Saving & Easy
– No New Cable™ !
– Turns electrical outlets, phone jacks, existing CATV F-type out lets and expired CCTV cables into high bandwidth local area networking infrastructure.
– No need to obtain Low Voltage cable installation permit.
– Eliminate oversight installation which may result in violation of Plenum cabling code requirements.
– Easy to extend the Ethernet connection beyond 100 meters.
– Easy to deploy – No need to drill holes and no business activity down time.
– Flexibility – Provides easy removal and reinstall which preserves capital investment.
– Easy to use embedded diagnostic tool – Capable of providing Certificate of Performance for project acceptance.
– Easy to maintain – When the network breaks it is easy to find and identify the problem.
Lower the Total Cost of Deployment !
About Aboundi Inc.
Aboundi, Inc. is the leading company providing POS/Retail/Hospitality, Small to Medium-sized Businesses (SMB), Municipalities and Enterprises with commercially advanced and cost-effective deployment solutions utilizing the existing/legacy copper wiring as their networking infrastructure. Our combined solutions of 'Electric Connect' and 'WebEyeAlert', an open system IP based camera brand agonistic remote video surveillance monitoring and management software platform, provide corporate, commercial and institutional clients with unparalleled cost-effective and powerful networking solutions.