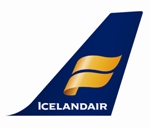 Halifax in Canada enjoys an extensive programme of cultural events all year round; but one of this summer's top highlights is surely going to be Paul McCartney playing a huge open air gig on 11 July. Icelandair is offering discount packages for fans wanting to travel to Halifax from Europe.
On July 11 2009 there will be a memorable performance by Paul McCartney in Halifax. The large outdoor concert this summer will be part of the Nova Scotia capital's year-long cultural events calendar.
The Paul McCartney concert will be held on Halifax Common – the oldest urban park in Canada and an increasingly popular concert venue over recent years.
The 11 July Halifax gig will be Paul McCartney's only appearance in Canada this year and will coincide with the Tall Ships Nova Scotia Festival 2009.
Concert promoter Harold MacKay told the Halifax Chronicle Herald newspaper that he expects about 60,000 people to attend the show.
Icelandair, the airline linking Europe and North America through Iceland, flies directly to Halifax from Iceland and from over a dozen large European cities, including Manchester, London, Paris, Berlin and Rome.
The Beatles star appears to be looking forward to the gig as much as anyone. "The Canadian audiences are great and the timing of the event, with the arrival of the Tall Ships, means that it will be an exciting event for us all," McCartney said. "We are looking forward to rocking Halifax."
If you want to fly to Halifax to see Paul McCartney, Icelandair is offering unbeatable value tour packages including flights, hotel and concert tickets.
For more details on cheap flights to Halifax, go to www.icelandair.com. If you understand Icelandic, look at: http://www.icelandair.is/offers-and-bookings/book-packages/package/item247445/Paul_McCartney_i_Halifax/