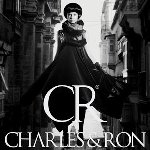 Chiara's image for Moscow is being taken care of by a team of professionals with whom she has worked over the past months…and years.
Chiara will be representing Malta in Moscow with the ballad, 'What if we'. The ballad-Queen will be competing with herself as she is determined to improve her previous two results at the same contest – second in 2005 and third in 1998.
Leading Maltese fashion designers, Charles and Ron from C&R will be taking care of her outfits. Chiara's team also includes award winning fashion make up artist, Diane Nikolic, OPI nail technician Angele Stafrace and hairstylists Alexander's (Gzira) and Warren Tabone.
Charles & Ron designs are for women who not only love fashion, but also have a passion for life; confident women who like to be noticed'. The C&R collections are inspired by 'Silver Screen Hollywood Glamour' and have a distinct Mediterranean influence.
'Our trademark is that any design has a couture edge to it, because there must always be an element of glamour', say Charles & Ron, who have established themselves as Malta's leading fashion house, specializing in evening and wedding couture.
Over the past few years they participated in many fashion events in Naples, Milan, Rome, Ragusa, Amsterdam, Greece and Toronto.
Their bi-annual fashion show is Malta's most anticipated fashion event, and for their work in Malta and abroad, they have received three awards at the Malta National Fashion Awards.
Award winning fashion make up artist, Diane Nikolic, is eager for all women to look their best. She has recently launched her very own beauty clinic, Glow.
'I've studied make-up here in Malta and in Manchester, however it's got to be in you. Nowadays make-up is more about creating a shape than just adding colour, it's about shading. The industry is giving us some really good make-up. The more natural colours create natural shadows, so it's easy to create a shape', tells Diane.
Nail technician, Angele Stafrace was the key nail technician in the make-up department of the 2002 film, The Count of Monte Cristo directed by Kevin Reynolds.
Further details about the Maltese Eurovision 2009 entry from Maltaeurosong.com