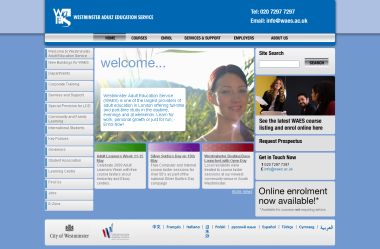 Residents in South Westminster experienced a fun filled day at the Westminster Boating Base on Monday 30th March. With a host of taster sessions on offer from Yoga to drawing, Silk Painting to ESOL advice there was something for everyone.
Westminster resident Christina Barker came along with her three year old daughter Lucy to take part in the drawing and family workshop. She says; "I think the workshops were very enjoyable, I've attended a few other WAES family workshops in the past and found them to be very good".
Fred Simpson an elderly resident living on the Churchill Gardens Estate in South Westminster said; " When I found out about the Open Day I thought I'd come along and try the Silk Painting, I've made some lovely greeting cards – it's been very interesting".
The Open Day was organised by Ann Tucker, Community Partnership Worker at WAES who worked tirelessly on trying to arrange a venue for the event. Ann said; "Westminster Boating Base is a great location. Hopefully the Open Day would have enabled people get a taste of the range of courses we offer at WAES".
The Open Day was apart of continuing efforts by WAES to offer classes in the community and build partnerships with local organisations in order to deliver a more cohesive and accessible form of learning for everyone in the community.