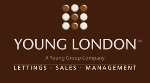 Take these steps from Young London (www.younglondon.co.uk)
to make the best of a difficult situation: In the current economic climate, unemployment has become an unexpected reality for many. Hopefully it will never happen to one of your tenants but if it does and they can't pay the rent, what are your options as a landlord?
Maintain a good relationship with your tenant
If the worse does happen and your tenant loses their job, you need to know about it! If you're approachable then they're more likely to let you know what's happened. At the same time it makes sense to keep an eye on your tenant; make sure the rent is being paid on time and if isn't, ask why sooner rather than later. If they have been made unemployed then paying their rent may not be high up on their list of priorities when faced with credit card bills and other debts. Make sure they understand early on how important it is to pay the rent.
Look at taking out insurance cover
Insurance cover is available to guarantee your rental income and legal expenses. For a regular monthly premium, these policies can be taken out when signing up a new tenant.
Find out if Local Housing Allowance is an option
Your tenant may be eligible for Local Housing Allowance. Landlords should speak to their local council to see if it's an applicable option for the tenancy – and ensure they familiarise themselves with the additional responsibilities it may entail. This may seem like a lot of effort but it could mean you keep the tenant until the end of the tenancy agreement.
Allow your tenant to break their tenancy agreement
If the rent isn't being paid and your local letting market is fairly buoyant it may be worth allowing your tenant to leave so that you can let the property to a paying tenant. That might mean writing off any rental arrears but in the long run could mean you waste less time and money, and could avoid a costly legal bill.
Take legal action
Legal action can be expensive, time consuming and should always only be the last resort. However, you need to be prepared for all eventualities.
As soon as your tenant goes into arrears (14 days after the due date) make sure you speak to your local landlords' association or seek specialist legal advice to explore all the options available.
They'll be able to explain the legal processes involved in recovering rental arrears and eventual eviction. But bear in mind that any costs you incur will be out of your own pocket and can't be recovered from the tenants.
www.younglondon.co.uk
-ends-
About Young London (www.younglondon.co.uk)
Young London is a lettings, sales and management agency, specialising in newly built property across London. Young London is a Young Group company (a wealth manager that has transacted on more than £700 million of London property since 2003).
As part of an organisation that prides itself on delivering outstanding levels of customer service, Young London is proud to ensure that clients are treated with the utmost respect and that their expectations are always exceeded.
Young London currently has more than 300 properties under management and has found homes for more than 500 tenants in the last year alone.
Young London was shortlisted for the national Estate Agent and Letting Agent Awards, 2009, just six months after opening its first high street agency office.
About Young Group (www.younggroup.co.uk)
Young Group specialises in providing Property Portfolio Management services to private investors, offering the best direct investment opportunities in London.
Young Group manages the entire investment process from sourcing the opportunities through to financing (Young Finance: www.youngfinance.co.uk), furnishing (Young Furnishing: www.youngfurnishing.co.uk) and letting (Young London: www.younglondon.co.uk).
The majority of our units are bought by clients for their private portfolios. The Group's portfolio managers liaise with the Young London estate agency team in advance of completion to let investors' apartments to quality tenants, often through corporate lets.
Young Group clients have access to all available finance products via Young Group's FSA regulated mortgage business, Young Finance.
• Young Group's iconic Canary Wharf development, The Landmark (www.TheLandmarkE14.com), has been awarded two Daily Mail Property Awards in the categories of best high rise development and best high rise architecture. The Landmark East Tower rises to a height of 459 ft, making it one of the tallest residential properties in Europe.
• Young Group's COO, Sylvana Young, was named Property Woman of the Year, 2008 for London.
• Young London (www.younglondon.co.uk) was shortlisted as a finalist in the national Estate Agent and Letting Agent Awards, 2009.
Young Group supports NORWOOD and CHILDREN with LEUKAEMIA, two charities particularly close to our heart, donating £50 per property exchange and providing additional support throughout the year. Visit www.younggroup.co.uk to learn more.
Young Group at a Glance
• 255 The number of apartments that Young Group clients have successfully completed on in 2008
• 67% The percentage of new business generated through referral and by repeat investors
• £700 million The value of property that Young Group has transacted since it formed in 2003
• 1,700 The number of apartments that Young Group has transacted since 2003
• 15 The number of developments offered to Young Group's clients
• 300 The number of assets currently under management by Young London – our lettings business
• £35 million The value of mortgages written by Young Finance in 2008
• 272 The number of tenants who will sleep soundly in beds provided by Young Furnishing
• 99% The proportion of investors who will hold their property assets for at least the next 12 months.
www.younggroup.co.uk