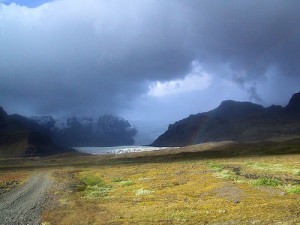 Other travel destinations may be attracting many fewer visitors, but Iceland is bucking the trend. Among the reasons is that Iceland is doing its best to make visiting as economical as can be. This does not only mean cheaper plane tickets and tempting package deals; but also taking advantage of the best exchange rate in years.
The simple fact is that your money goes a lot further in Iceland these days.
Iceland offers up a unique and extensive list of spring and summer activities – and the scenery is amazing, the food is great and spring is in the air.
During the first weekend in June, Icelanders celebrate the historical and ongoing importance of the sea to its economy and people. Fishermen take the day off and lead festivities in ports around Iceland. Boats and ships of all sizes come into port carrying sailors eager to display their brawn in inter-company strongman and rowing competitions. Rowdy parties, parades, tug of war, sea rescue displays, food fairs and sailing competitions kick off a weekend of fun for all the family. Visitors even have the opportunity to snoop around fishermen's boats.
Also on a seafaring theme, the Viking Village in Hafnarfjordur hosts the annual Viking Festival from 12-17 June, celebrating Iceland's wild and adventurous first settlers. Enthusiasts from around the world dress in Viking costume ready to display their battle skills to whoever challenges them! Arts and crafts, games and a traditional Viking feast are also on the schedule.
Perhaps the biggest highlight of the year is 17 June. On this day, Icelanders take to the streets in the world's biggest 'block party' to celebrate independence from the Danish crown in 1944. Festivities include colourful ceremonies, parades, street theatre, sideshows and dancing in the midnight sun.
Want to know more about why you should holiday in Iceland, go to www.visiticeland.com