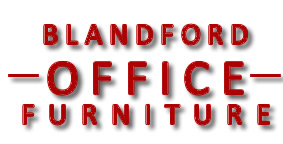 Dorset-based office suppliers, Blandford Office Furniture Ltd, are defying the credit crunch by maintaining a high level of business despite the current financial climate.
In the face of the economic downturn family-run firm Blandford Office Furniture Ltd is continuing to experience a high level of uninterrupted trade with its long-standing clients as well as acquiring a wealth of new customers throughout the south of England.
Director of Blandford Office Furniture Ltd, Ian Cooper, attributes the success to the company's outstanding reputation: "Being a smaller business we are able to focus on our customers as individuals and provide them with a highly personalised service from start to finish. Our clients greatly appreciate our attention to detail and our customised approach to their requirements".
Despite recent substantial increases in fuel costs, the Dorset-based furniture supplier is determined to maintain its free delivery and installation service throughout Dorset and the surrounding area.
As well as impeccable customer service and outstanding furniture solutions, the Blandford-based office furniture company offers expert advice and guidance on office space planning as well as a full consultation service, providing its clients with custom-designed offices to suit their needs.
Initially founded as a second-hand office furniture supplier almost two decades ago, Blandford Office Furniture Ltd has developed to provide quality office equipment to suit all budgets, from quality refurbished chairs and seating to bespoke, ergonomic furniture solutions tailored to the individual customer's requirements.
For more information visit www.blandfordofficefurnitureltd.co.uk or call 01258 450006 between 8am and 5pm Monday to Friday.
About Blandford Office Furniture Ltd
Blandford Office Furniture Ltd has been supplying quality furniture to business and home users since 1990. As a family business we pride ourselves on quality of service and aftersales care. Selecting only furniture of the best quality and value for money from both the UK and overseas, Blandford Office Furniture Ltd has gained an excellent reputation throughout Dorset and the surrounding area. We are currently proud to be a supplier to many local authorities, schools, NHS departments and businesses throughout the south.
Press Contact
Mr Ian Cooper
Blandford Office Furniture
20a Sunrise Business Park
Blandford
Dorset DT11 8ST
T: 01258 450006
F: 01258 459933
E: info@blandfordofficefurniture.co.uk