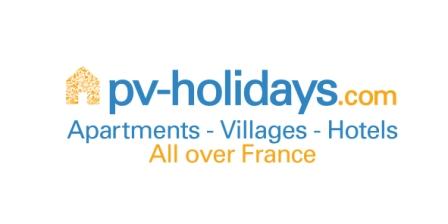 Leading European accommodation provider PV-Holidays will open a new city centre Aparthotel on 10th October 2008 in Strasbourg. The hotel will be part of PV-Holidays' Adagio brand, which has recently opened other serviced apartment hotels in Annecy and Basel.
The Adagio Aparthotel Strasbourg Place Kleber will feature 57 rooms and will be located in the heart of the Strasbourg's historic quarter. Prices will start at £105 per night for a two-person studio for two people.
PV-Holidays' Adagio brand specialises in serviced apartment in city centre locations and its position in the Alsatian capital makes it an ideal stopover location for business trips or for a long weekend. All rooms are equipped with television with cable and international channels, direct line telephone and Wi-Fi Internet access.
The Strasbourg hotel comes hot on the heels of Adagio's new property in Basel and Annecy opened respectively on 8th August and 15th May 2008. Similar to the new Strasbourg property, they are located in prime city centre positions and offer luxury accommodation at competitive rates. The Adagio Aparthotel Basel is PV-Holidays' first venture in Switzerland. Adagio also has apartments in Rome and France.
With a total of 22 properties in France and Italy and Switzerland, Adagio is PV-Holidays' fastest growing brand and operates as joint venture with Accor Hotels.
About PV-Holidays
PV-Holidays is the number one provider of holiday residences, villages and hotels all over France. It offers self-catering and hotel holidays in France, Spain, Italy, Morocco, Tunisia, Switzerland and the Caribbean through its five brands: Pierre & Vacances, Maeva, Residences MGM, Latitudes Hotels and Adagio City Aparthotel. The vast range includes everything from simple two star budget apartments to multi-activity centres and comfortable four-star residences and hotels with excellent facilities.
Further information
For further consumer information on PV-Holidays, please visit: www.pv-holidays.com or telephone: 0870 026 7144.
For further trade enquiries, please go on http://trade.pv-holidays.com or telephone 01273 560475.
For media information and images, please contact Susie Tempest or Christelle Lagnide at The Saltmarsh Partnership on 020 7928 1600 or email susie/christelle@saltmarshpr.co.uk.