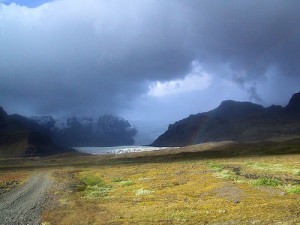 Europe's newest – and biggest – national park is up and running in South Iceland, and it is hoped massive investment will bring massive rewards.
Since opening Europe's largest national park in June, Icelandic authorities have been busy improving the facilities and getting the word out.
The Vatnajokull National Park in south Iceland incorporates the old Skaftafell and Jokulsargljufur national parks, as well as the entire Vatnajokull glacier.
The Icelandic travel website www.South.is describes Vatnajokull National Park as 'the meeting point of extremes' – a sentiment instantly confirmed by the statistics.
Vatnajokull glacier is the largest in Europe and covers six active volcanoes under its 8,000 square kilometres of ice. Fire and ice are extreme contrasts; but the National Park's sheer size is quite extreme too: 13,000 square kilometres, or 13 percent of the entire country.
Turning the entire glacier into a national park was a move intended to draw attention to the rapid melting of Iceland's glaciers and to aid researchers in highlighting the reasons.
In contrast to the scientific community, tourists are set to be the second big winners. The Park aims to have completed construction of its second visitors' centre shortly, and an additional four visitors' centres will be completed by 2012.
In addition to this, the network of rangers' stations will increase from four to 11 under the current 10 million euro investment plan.
In return for the investment, Iceland hopes to see a total increase of five to seven percent in visitor numbers to the country over the next few years.
South.is is the website for the tourist industry in South Iceland. As such, it is an invaluable English-language resource for those interested in the region.
The site contains lots of useful information, including details of current events, accommodation, restaurants and attractions, including Vatnajokull National Park. South.is is also home to an inspiring collection of photographs from South Iceland.
More information on the new Vatnajokull National Park and South Iceland in general, can be found at www.south.is