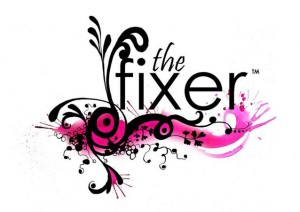 Lifestyle management & concierge services company LMCS has announced the opening of a Leeds office, following a staggeringly-successful first year operating in the region.
The company, founded by Yorkshire businesswoman Kimberley O'Callaghan, has formed strategic partnerships across the North of England and in Scotland, and recently secured lucrative contracts to deliver their professional services to a range of premium-level Clients. But this is just the start, according to Kimberley:
"When we set up LMCS (formerly called Panik Lifestyle Management) last year, it became clear very quickly that our business was in a powerful niche position across the region. It was also clear that our totally committed, dedicated and professional approach to Lifestyle Management and Concierge services was really appreciated by our Clients, who are usually too busy to look after their multitude of things we can manage for them – from booking holidays to organising the home, keeping pace of professional commitments, birthdays, anniversaries…the list is endless!
"What has also developed from the last 12 months, through our extensive networking and recommendations, is that LMCS has really made a positive difference to our Clients: to the point where the Leeds office opening became essential to deal effectively with the increasing levels of enquiries and new business," added Kimberley, who previously worked in corporate marketing before setting up LMCS.
As one of the most dynamic businesswomen in the region, Kimberley is well-used to running a hectic schedule, and the company has been nominated for 2 regional business awards, following the rise and rise of the company's reputation and services delivered.
"It has been a simply amazing year, and the business award nominations, combined with new Client wins and our burgeoning reputation in the marketplace, has all added up to give us a huge amount of confidence in the continued growth and expansion across the North of England during 2007," commented Kimberley, who has been negotiating additional offices opening in Glasgow recently.
"The business award nominations – for Service Business of the Year in the Start-Up Awards and the New Business of the Year event – are also hugely enjoyable. The Client base has grown and grown, and our new Contract wins for larger-level companies and organisations have really helped to stamp our mark," added Kimberley, who has taken on additional trained staff to help deliver services.
Not content with this, Kimberley is also involved with an 'Apprentice' style youth scheme running throughout York, and she also volunteers in Southern Africa each year, to assist and provide hands-on help with conservation and preservation of wildlife, as well as educating the local communities.
"I have always had such a wide variety of interests and hobbies, and I think this has really helped me to set up and deliver the services within LMCS – it is also crucially important that I am of the natural persuasion to want to help people, to solve their problems and make their life more manageable, enjoyable and stress-free," commented Kimberley, who works with executives, single parents, families, and those looking for rapid help to manage hectic schedules.
"With this in mind, the launch of the Leeds office is sure to be a great event in itself, and marks the start of LMCS's growth and expansion during the remainder of this year across the region and into exciting new areas," concluded Kimberley.
FOR FURTHER INFORMATION: Please contact panik marketing on www.panikmarketing.com
Log onto www.lm-cs.com for further company details and information.
PHOTO CAPTION:
LMCS Managing Director Kimberley O'Callaghan (34), who launched the lifestyle management and concierge business last year, announcing a new office opening in Leeds today, to fully service an expanding Client base across the region.
NOTES TO EDITORS:
Lifestyle Management & Concierge Services Limited (LCMS) are one of the UK's fastest-growing companies, providing Lifestyle Management & Concierge Services. Recently nominated for New Business of the Year by York Press Awards 2007, the company has established an enviable reputation in the marketplace, as well as forging ahead with a rigorous and challenging Franchise programme, that has attracted interest and demand in the North of England to date. Watch this space!
PRESS LAUNCH NIGHT:
The official launch of the LMCS Leeds office will take place on October 4th, at exclusive Leeds-based Club 3 Albion Place. A champagne reception with local business members and a selection of local business leaders will be present, to enjoy the evening's hospitalities.
Press Passes can be obtained from Chris Street at KickStart PR: please email with ticket requests, plus confirmation of number wishing to attend the event, to us at: enquiries@kickstartpr.co.uk no later than close of business on September 19th.